"I just feel like the best version of myself every time i take it, I now have that mental sharpness I was lacking" -Sara W.
The Founder's Testimonial
Are you thinking of your brain health?
Listen To Our Risk Free 100% Money Back Guarantee!!
CONTACT US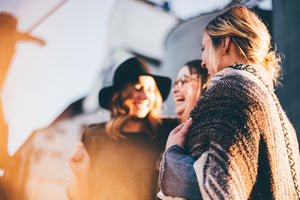 Hello@WereInThisTogetherCompany.com
3145 E Chandler Blvd.
Suite #110-440
Phoenix, AZ 85048
925-257-4231
Customer Service Hours
Mon - Fri, 10am - 5pm